December 8, 2018
Join us as we celebrate Citizens for a Better South Florida's 7th Annual Fundraiser, An Evening at the Bungalow, taking place at CITIZENS' Bungalow in Little Havana. We will be honoring State Senator Jose Javier Rodriguez and recognizing Gaylord Trust, former Board Member Joe Browder and CITIZENS Community Members.
This annual fundraiser will celebrate the environmental education and stewardship efforts that Citizens for a Better South Florida continues to accomplish in local communities. These initiatives include urban canopy enhancement through neighborhood tree plantings, habitat restorations, and hands-on environmental youth education as part of the Community Science Workshop.
Join us for delicious food, refreshments, good company, and celebrating another successful year of branching out. Don't miss out on an exciting evening to benefit our local community and support CITIZENS' work throughout South Florida.
---
---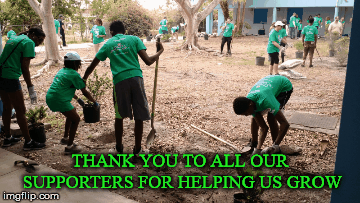 (Click on the logo for more information)
THE GUERRA FAMILY FOUNDATION INC.
Benitez & CO CPA
Ziems Family
Woolpert Inc.
Abella Family
Herrera Family